We're very excited to be displaying some of our high quality awnings, pergolas and blinds in store at Hambrooks Garden Centre, Titchfield.
We are honoured to be showcasing our products in this prestigious garden centre. With over 50 years of experience in garden design, landscaping and garden maintenance, Hambrooks is one of the very few independent garden design and landscape companies in the UK.
Come and browse some examples of our high quality awnings, blinds and pergolas. See the quality and reimagine your garden space with a stylish product from the Great British Awning and Blind Company. Call us to arrange a covid safe free design consultations. Our skilled installers will professionally install your new product to fit perfectly with your home and garden. Our unique 10 year guarantee options give you peace of mind that you have invested in the very best British manufactured products and service.
Hambrooks is open 7 days a week.
Monday – Saturday 09:30 – 16:30 Sunday 10:00 – 16:00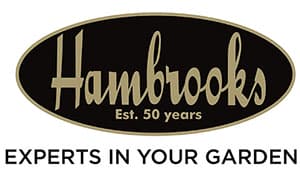 135 Southampton Road
Titchfield
Fareham
PO14 4PR